ISME – International School of Management Excellence, Bangalore
by Prakash Kumar 6,709 views0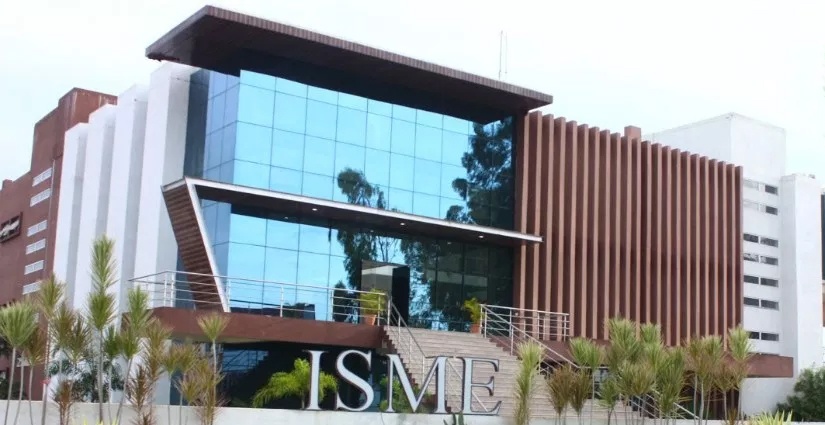 International School of Management Excellence is an eminent business school with its campus in Bangalore. ISME began offering undergraduate as well as postgraduate programs in management from 2006 onwards. AICTE has further granted certification to the institution's postgraduate courses. Simultaneously, the BBA program is recognized by Bangalore University. Above all, professors, as well as lecturers attached to this business school, have good qualifications. They have studied in reputed overseas colleges and universities. Most of them are working with leading multinationals and transnational corporations.
ISME was constituted with the pious objective of furthering management education in the country.  In fact, it meets the academic requirements of different classes of people. The institute has collaboration with London School of Economics. Its collaboration with foreign bodies further allows students to enroll for the latter's 'Summer School'. ISME runs various student exchange partnerships with colleges and universities in USA, Canada, and Bangladesh. ISME is a self-financing private B-school. It further provides interesting opportunities for a fruitful career. Above all, the college shapes up the careers of hundreds of students.
ISME Information at a Glance
Year Established
2006
University Type
Private B-School
Affiliations & Recognitions
AICTE, Bangalore University
Location
ISME, Sarjapura Campus, Sy. No. 88. Chembanahalli, Near Dommasandra Circle, Sarjapur Road, Bangalore-562125, Karnataka, India

Whitefield (Corporate Office)

CAP 1, EOIZ, Export Promotion Industrial Park, Near ITPL Whitefield Bangalore-560066, Karnataka, India

Phone: 08880612345

Emails: [email protected]

[email protected], [email protected]

Website: https://www.isme.in

Rankings/Awards

'Business India' ranked ISME as the '33rd best B-School' in India in 2017
'The Week' in 2017 ranked the institution amongst the 27 best non-government B-schools in South India
Was the 83rd best B-School in India according to a survey carried out by Outlook in 2017
Higher Education Review ranked the B-school as the top institution for 'Best ROI' in 2017
Dr. D. Veerendra Heggade, a noted Padma Vibhushan awarded ISME 'Management College of the Year' citation on behalf of Bangalore Management  Association in 2017
ISME Historical Background
ISME was incepted in the year 2006 by K.G. Garg under the aegis of NVT Quality Educational Trust. The NVT Quality Education Trust that monitors as well as governs the day-to-day activities of the academy is a subsidiary of the NVT Group.  NVT further operates as a professional consulting service, training, and certification organization. The NVT group was started in the year 1995. Concurrently, it has business interests in the Middle East, South East Asia & India. K.G. Garg is the founder-chairman of the NVT Group and ISME. Further, the directors of the institution are Nitin Garg, Vivek Garg, Tanuj Garg & Pallavi Jain.
Furthermore, the board directors are praiseworthy industry leaders in the country. Moreover, they have extensive professional experience in trade and commerce. Further, this educational institution offers full time postgraduate management programs (PGPM) with specializations in finance, human resources management, marketing, and information technology. The teaching staffs at ISME are alumni of premier business schools like CMU, Purdue University, Carnegie Mellon University, Wharton Business School, Indian Institute of Technology, and Indian Institute of Management. However, all students at the institute receive 'Six Sigma Black Belt' certification. Eventually, they get a chance to learn from qualified individuals.
ISME Campus Life
The ISME campus, spread across an area of about 2 acres, is present in the countryside. In addition, the college is not far away from Bengaluru. The setting is very idyllic as well as sylvan. It further offers an ideal setting or background for students to carry on with their studies enthusiastically. Above all, the environment or surroundings of the campus is conducive for students for their overall growth. Eventually, it helps in imbibing wisdom and reinforcing themselves with the academic knowledge. The campus training further focuses on helping students in their professional growth as well. At the same time, students can take part in various co-curricular activities.
Simultaneously, residential facilities are available in the campus with separate accommodation for boys and girls. Moreover, the hostels have well-furnished rooms that can be rented. However, the students have the option to rent it for individual use. Further, they also have the option to rent it on a sharing basis. All the rooms have the basic amenities. It includes a wardrobe, study desk with chair, cot and so on. For instance, the college has a huge canteen that serves nutritious meals. ISME authorities focus on full-scale arrangements to transport students from hostels to academic center and back.
All the healthcare needs of the students further receive priority. There are numerous hospitals as well as multispecialty clinics within a 5 km radius of the campus. Further, these clinics give easy access to students while they look for a medical checkup. Consequently, students have full access to a first-rate and up to date computer lab in the academic center. The students and teaching staff further get to make the most of the smart classrooms. The design of classrooms, as well as auditorium, consists of state-of-the-art teaching tools and aids. The computer center has many terminals, further enabling students to take advantage of the workstations simultaneously. The library stocks almost innumerable textbooks and reference books.
These reference books and e-journals make sure students have access to modern day education. Moreover, the library subscribes to a number of e-journals, e-magazines, international and national newspapers. Further students also have access to periodicals that prove to be handy for their professional growth. ISME is also an associate member of the IIM, Bangalore's library.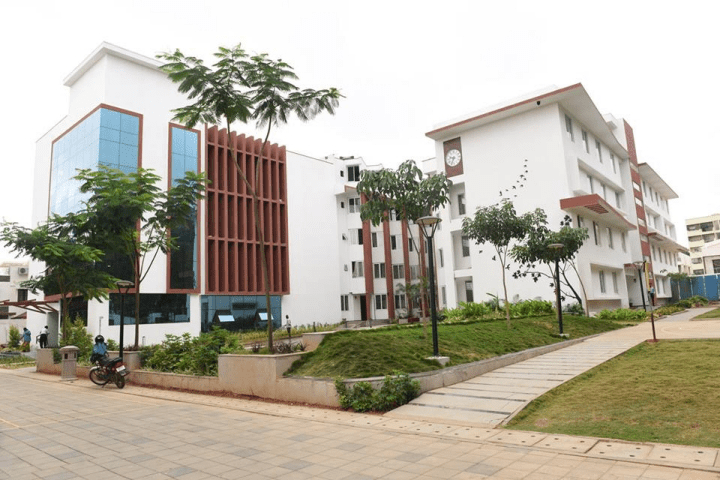 ISME Best Courses
PGDM: The 'Post Graduate Diploma in Management' program at ISME is a regular, full-time, 2-year course that has the approval of AICTE. The PGDM course helps them to make a mark in the corporate world. Along with excellent infrastructure, it has industry oriented syllabi. A student interested to further take up this program must be a graduate of any university or educational institution recognized by UGC. Therefore, the applicant must attain at least 50% marks in aggregate in any stream. Moreover, the student also has to secure the prescribed cut-off marks. In particular, the program accepts marks from XAT, CAT, MAT, GRE or GATE.
BBA: The ISME's BBA program is a full-time, 3-year program, and is approved by Bangalore University. The course further facilitates the students to gain thorough knowledge of business administration. It eventually focuses on professional growth as well as complete a mini-internship at Singapore. In fact, the entire curriculum is spread across six semesters. Students further get the option to choose a specialization in the final year. Meanwhile, to be eligible for the BBA course, the candidate needs to possess a high-school certificate of any approved state board/ICSE/CBSE. They need to specifically aggregate atleast 50% in their higher secondary course. Consequently, students will also have to clear a written-cum-online test followed by a personal interview.
BBA+LLB: The BBA.LL.B program is an integrated five-year, full-time course. Further, it prepares the student for a scintillating legal career in the public or private sector. Also, the program is recognized by the KLSU and BCI. Further, this undergraduate law course is endorsed by the globally recognized National Law School of India University. Meanwhile, to qualify, the candidate has to clear his higher secondary examination from a recognized board or university. Generally, he needs to achieve at least 50% marks. Consequently, the aspirant has to clear entrance tests like LSAT, AILET, and CLAT.
Ph.D: The PhD course of ISME is a highly specialized, 3-year doctorate program. While the curriculum has been designed meticulously keeping in mind the professional needs of students, it also focuses on overall development. Further, the students turn out to be entrepreneurs, researchers, and executives. In a way, the program allows the student to graduate into a versatile scholar. The Ph.D course is a 3-year course is further certified by the University of Mysore. An applicant further wishing to enroll in this program needs to attain atleast 55% in a Master's course. The shortlisted candidates further have to appear for an interview session. Moreover, the selected applicants have to clear an entrance test held by University of Mysore.
ISME Fee Structure (includes only the tuitions fees in INR)
| | | | | | | |
| --- | --- | --- | --- | --- | --- | --- |
| Program | 1st year | 2nd year | 3rd year | 4th year | 5th year | Total |
| PGDM | 3,25,000 | 3,25,000 | | | | 6,50,000 |
| BBA | 1,95,000 | 1,45,000 | 1,45,000 | | | 4,85,000 |
| BBA + LLB | 1,80,000 | 1,30,000 | 1,35,000 | 1,35,000 | 1,45,000 | 7,25,000 |
| Ph.D | 2,05,000 | 70,000 | 70,000 | | | 3,45,000 |
Finally, talking about ISME placements, this B-school has an excellent track record. Furthermore, it has provided placement to almost 100% students in noted organizations. On the other hand, ISME has been aiding students to land jobs overseas right from the first graduating class. As a result, the top recruiters at ISME have been:-
Unilever
Henkel
ITC
Wells Fargo
KPMG
HSBC
Envision
Amazon
IBM
TCS
Schlumberger
Capgemini
Tesco
Nielsen
Saint Gobain