IFIM Business School started offering postgraduate diploma programs in management from 1995 under the name 'Institute of Finance and International Management'. The campus of IFIM is further present in downtown Bangalore. It is best known by its epithets; 'Electronic City' as well as 'Garden City'. The Dalal Street Investment Journal Group further promotes the establishment of IFIM. The institute has an ISO 9001:2008 certification, and is approved by AICTE.
There are only 6 topnotch B-Schools in the country that have AACSB accreditation. Further, among these 6 schools, IFIM happens to be one. AMDISA has further awarded SAQS (South Asian Quality Assurance System) accreditation to the business school. Furthermore, IFIM happens to be a private b-school that mainly offers 2-year PGDM programs. The specialization areas available are finance, strategy, operations, HR, and marketing. The PGDM course is IFIM's flagship course. Along with PGDM, it also offers 'certificate' and 'executive' PGDM programs.
The infrastructure of IFIM further comprises of smart classrooms. Also, students have round the clock Wi-Fi connectivity. World-class auditorium along with full-fledged hostels and state-of-the-art labs is at par. These facilities are comparable with the best business schools in India.
IFIM Information at a Glance
Year Established
1995
University Type
Private, self-financed B-School
Affiliations & Recognition
AICTE, AACSB, AMDISA, VTU (Visvesvaraya Technological University)
Location
IFIM Business School, opposite Infosys Campus Gate#4, #8P & 9P, KIADB Industrial Area Electronics City 1st Phase Bengaluru-560100

Telephones: 91-80-41432800/41432888

Contact numbers for admission: 91-9900067702/9900067708

E-mail: [email protected]

Website: www.ifimbschool.com

Rankings

Felicitated at the Education World, 'Higher Education' Awards ceremony 2017-18
Business India magazine 2016 edition accorded 26th rank to IFIM amongst the best business schools
MBA Universe in its 7th Indian Management Conclave 2016 held at IIM Ahmedabad conferred the 'Gold Award' to IFIM
The United Research Services, UAE acknowledged IFIM as one of the 'World's Greatest Brands 2016'
IFIM B-School received the 'Best Higher Education Institute of the Year—South' at the National Education Excellence Awards 2016, organized by Assocham India
IFIM Historical Background
The CDE (Center for Developmental Education) founded 'The Institute of Finance and International Management' in the year 1995. CDE is a 'not for profit trust' present under KSRA. Further, the chief objective behind establishing IFIM is to focus on overall development of students. It ensures a steady stream of management and finance professionals to numerous industrial/commercial sectors in India. The postgraduate diploma program of IFIM received approval from AICTE right from day one.
The business school underwent a name change in 2004. Further, from 2004 the institute has been offering PGDM courses. Also, the students have a choice of specialization in more disciplines. Other executive programs are also there since 2004.
Nurturing socially responsible citizens who are employment-ready is IFIM's mission. Alternatively, its vision is to strive to become the most preferred institution. It aims to provide world-class management edification in India.
Campus Life at IFIM
The institutional campus of IFIM sprawls across an area of more than 1.5 acres. Present in the Silicon Valley it offers tons of opportunities. Further, the different buildings in the institutional campus comprise more than 1,10,000 sq feet of built space. On the other hand, the residential campus covers an area of nearly 2.20 acres. It is situated approximately 2 kms away from the institutional campus.
The institutional campus houses different departments. It consists of an administrative department, placement office, as well as 24 classrooms. Further, all the rooms have adequate seating capacity. Its campus also has a computer lab, a snack bar and lounge bar. There are 3 conference halls for holding 'executive development program' classes. Moreover, the campus is also fully Wi-Fi enabled.
There are separate hostels for boys and girls with quality lodging facilities. Apart from a fully-equipped gymnasium, there are playgrounds for outdoor sports. Furthermore, students also have indoor sports facilities. The institutional campus and the hostelry campus are well connected by public and private transport modes. Rooms in the hostel can be rented on a twin/single sharing basis.
The students have their square meals of the day in the hostel mess. IFIM authorities were farsighted enough to realize that a healthy mind resides in a healthy body. They have made the requisite arrangements to achieve the same. Students get various opportunities to exercise their bodies at the gymnasium. There are facilities for playing outdoor and indoor games like cricket, football, basketball, hockey, TT, badminton, chess, and so on.
The gymnasium is equipped with a wide range of strength building equipment. Students can meditate as well as do cardio exercises. It enables the students to keep themselves in shape. The institute has arranged for doctors or physicians to visit the campus. Students have access to adequate medical facilities. A full-scale medical unit featuring complete amenities is capable of dealing with any medical emergency.
Moreover, there are numerous hospitals and multispecialty clinics situated in the vicinity of the campus. Any faculty member or student can visit these clinics for the sake of consultation. Out of the 24 classrooms, some can accommodate a large number or students while the rest can seat small student groups.
The auditorium has a seating capacity of 250+ individuals. It further hosts socio-cultural events, seminars, and conclaves. The campus library is immense, occupying an area of more than 3000 sq. ft. The library has a huge stock of study books and reference manuals. Further, it also has repositories 18000+ thesis reports and 5000+ journals.
The library also subscribes to many online journals and magazines. These journals aid students in completing their assignments and projects. The labs are reinforced with resource-oriented software and advanced technical tools. Currently, the computer lab has more than 130 workstations. Other labs in the campus include the Prabhudas Lilladher Finance Lab, IBM and the Business Analytics Lab.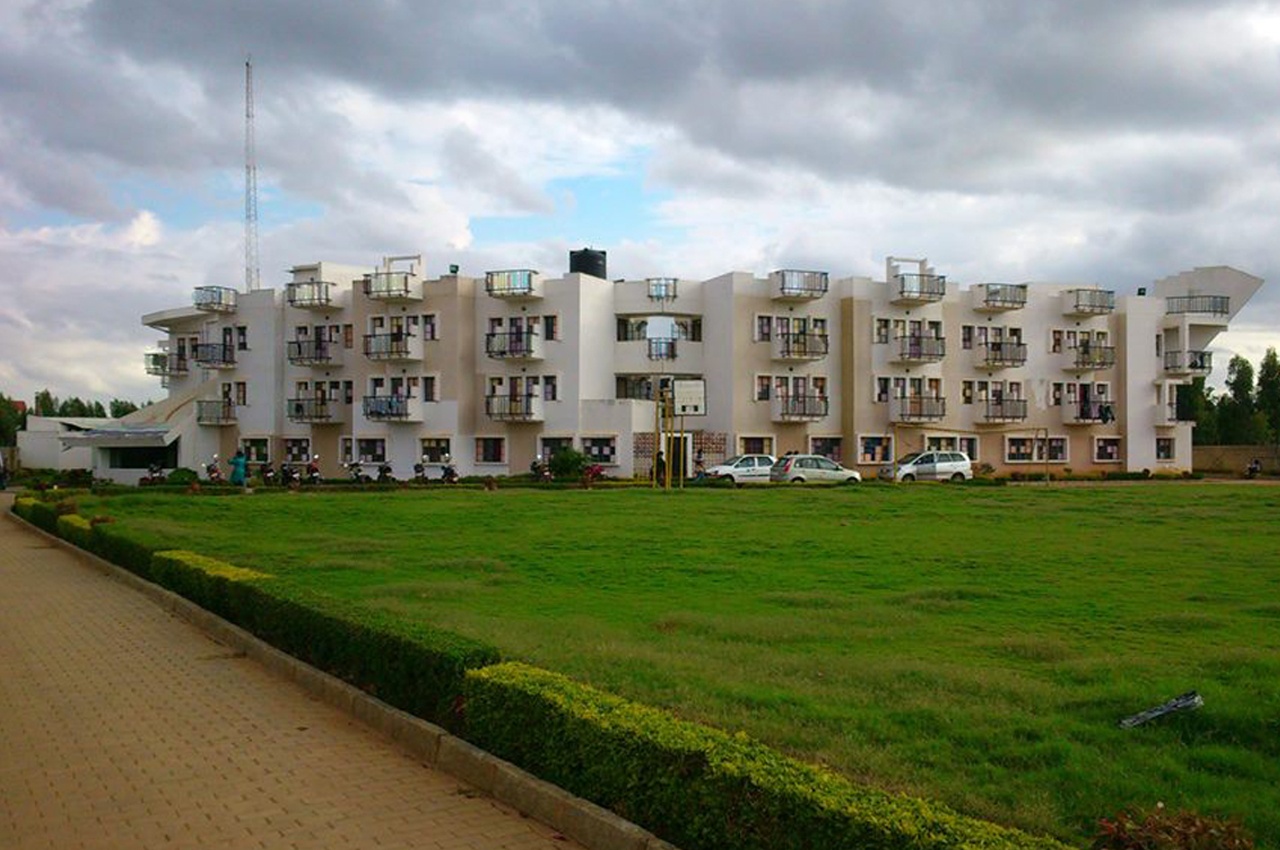 IFIM Business School Best Courses
PGDM – The 'postgraduate diploma in management' is IFIM's chief study program. It has an intake capacity of 180 students. PGDM is a 2-year, full time program. The program allows students to do a major or minor specialization. Further, the students can make a selection between marketing, finance or human resource. Additionally, it also offers international business, entrepreneurship, banking & financial courses. Students get the opportunity of opting for studying in an international partner B-school on a transfer credit basis.
The partner B-schools and universities include Virginia Commonwealth University (USA), University of Wollongong (Australia), and Plymouth University (UK) to name a few. The applicant needs to be a graduate of any university recognized by UGC. They need to achieve a minimum 50% in aggregate in any stream. Additionally, the candidate should have secured the prescribed cut-off marks in entrance exams. The college accepts marks from GMAT, XAT or CAT.
Executive Post Graduate Diploma in Business Analytics – The EPGDBA course is a 1-year 3 months full-time program. Students opting for this postgraduate management program need to secure at least 50% in aggregate in any stream. They have to pass out from a university approved by UGC. The candidate also needs to have a professional experience of nothing less than 2 years in a managerial or supervisory position.
Post Graduate Diploma in Management for Working Professionals – The PGDM course for working professionals is a 24months/2-year program. Its curriculum has been specially designed to help working professionals. It further provides them with a big leap in their respective careers. This program is specifically suitable for midlevel and junior management professionals who have amassed 2-6 years of work experience. The applying candidate needs to be a graduate, having attained at least 50% marks on an aggregative basis.
The applicant also has to clear a national level management entrance examination. Students need to clear either  XAT, CAT, MAT, AIMA, GRE, and GMAT.
PGDM (Finance) – Further, the PGDM (finance) is a 2-year program. Moreover, it equips the student with knowledge about the finance and banking sector. The curriculum covers topics that are based on banker-customer relations, loans, remittances and bank functions. A student who is enrolled in this postgraduate course can seek admission in an overseas B-school or university with whom IFIM has a partnership agreement.
The student who intends to apply to this program has to be a graduate. Moreover, the applicant has to attain 50% marks during graduation. He or she should also secure the cut-off marks in any national level entrance exam. for management like XAT, MAT or CAT.
IFIM Fees Structure (in INR)
| | | | | | |
| --- | --- | --- | --- | --- | --- |
| Program | Registration Fees (Non-refundable) | First Installment | 2nd Installment | 3rd Installment | Total Payable |
| PGDM | 50,000 | 3,50,000 | 4,00,000 | 4,00,000 | 12,00,000 |
| Executive Post Graduate Diploma in Business Analytics | 25,000 | 1,75,000 | 1,75,000 | | 3,75,000 |
| Postgraduate Diploma in Management for Working Professionals | 25,000 | 1,75,000 | 1,50,000 | 1,50,000 | 5,00,000 |
| PGDM (Finance) | 50,000 | 3,50,000 | 4,00,000 | 4,00,000 | 12,00,000 |
Further, talking about IFIM Placements, the institution can boast of an excellent track record in helping students to find lucrative entry-level as well as middle and senior-level job positions in renowned MNCs. Some of the top recruiters who've been consistently visiting the IFIM campus for employing students include:-
3M
Bosch
CavinKare
Coffee Day
Colgate Palmolive
EY
Federal Bank
FedEx
HDFC
Envision
PWC
SUMERU
TAS
Toyota Kirloskar
SOCIETE GENERALE