Sinhgad College of Engineering Pune, Maharashtra
by Prakash Kumar 5,508 views0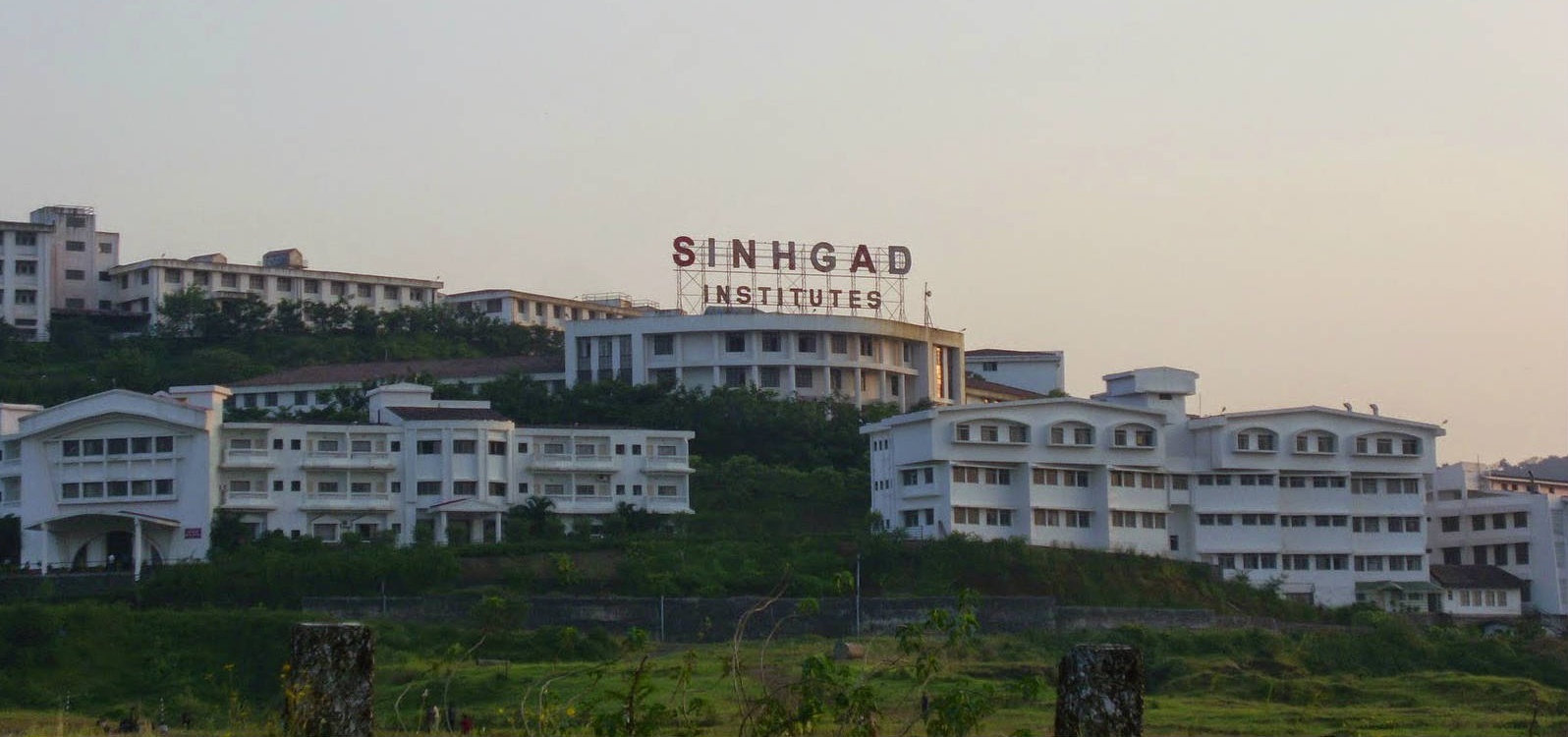 Set up in the year 1996, the Sinhgad College of Engineering is a private, self-financed, and autonomous institute that currently offers eight UG programs in engineering. Additionally, six postgraduate programs are also on offer. This well-known engineering institution, during inception offered 4 undergraduate programs and had the infrastructure for enrolling 240 students.
The intake capacity has grown by leaps and bounds over the years. At present, a total of 1200 and 338 students are registered in the various UG and PG engineering programs respectively. Approximately, 126 candidates apply annually to SCOE's research center for PhD certifications.
Sinhgad College of Engineering offers a MBA degree as well. All study programs offered by SCOE are approved by University of Pune and All India Council of Technical Education (AICTE). The National Board of Accreditation has also authorized the institute and its courses and is regarded as a Grade 'A' category institution by National Assessment and Accreditation Council (NAAC). Students apply for four-year graduate courses in computer engineering, mechanical engineering, electronics & telecommunication engineering, chemical engineering, information technology, biotechnology, civil engineering, and production engineering.
PG programs are offered in six distinct engineering streams or disciplines. University of Pune has approved the Civil, Chemical, Electronics & Telecommunication, and Mechanical Engineering departments as full-scale research centers. SCE has an enviable track record when it comes to placements with the 'Centralized Training & Placement Cell' helping candidates find lucrative jobs in topnotch and blue-chip organizations.
In the past few years, students have landed jobs in Accenture, Capgemini, Atos, HSBC, Honeywell, EQ Technologies, Hexaware Technologies, Infosys Technologies, Thermax, and Tata Motors.
Sinhgad College of Engineering Pune Admissions
The applicant should have cleared Higher Secondary or any other equivalent examination with mathematics and physics as compulsory subjects. The candidate also must have biotechnology, biology or chemistry or relevant vocational or technical subjects. He or she should have attained 50% marks in the final exam on an aggregate basis.
The applying candidate should have cleared the MHT-CET (PCM) or JEE (Main) Paper I and achieved the minimum prescribed cut-off marks as laid by the institution. Or, he or she should possess a diploma in engineering and technology with minimum 50% marks or is a B. Sc graduate of any recognized university approved by UGC with at least 50% marks.
65% of the seats are filled up by students securing the prescribed marks in the Maharashtra Engineering Entrance and 15% of seats are reserved for students hailing from outside of Maharashtra who are admitted through management quota. The balance 20% seats are reserved for the institution and filled up as per the establishment's discretion.
The eligibility criteria that a student must fulfill for applying to a master degree course include the following:-
Should be an Indian citizen
Graduate of an AICTE/central/state government recognized college or university having attained a minimum of 50% in the field of engineering and/or technology seeking admission to
Secured the prescribed cut-off score in Graduate Aptitude Test in Engineering (GATE) held by IIT
Professionals endorsed by a registered company, research institute, government department or government (undertaking and autonomous) organization with at least 2 years of fulltime professional experience
Sinhgad College of Engineering at a glance
Year of Establishment
1996
Academy Type
Engineering College
Affiliations/Recognitions
AICTE, University of Pune, NAAC, NBA
Location
Sinhgad Institute's Sinhgad College of Engineering, S. No. 44/1, Vadgaon (Budruk), Off. Sinhgad Road, Pune-411041, Maharashtra, India

Telephone No: 91-020-2435-4705

Contact No. (for admissions): 91-020-24100234

Email (for admissions): [email protected]

Website: http://www.sinhgad.edu

Rankings
According to Embibe, one of India's frontline tech companies, accorded 19th rank to SCOE, Pune in its GHRD survey (2014) of top emerging engineering colleges

IndiaStudyChannel.com, one of the premier academic websites in India placed SCOE in the 6th position amongst the top 10 Engineering Colleges in Pune.
History of Sinhgad College of Engineering
Sinhgad College of Engineering, one of the premier institutes for technical education, was founded in 1996. The administrative office and campus of SCE is located in Vadgaon locality of Pune, Maharashtra. The institution was established by Sinhgad Technical Education Society (STES) which is also responsible for managing and supervising the day-to-day administration of the technical college.
The institution gets its name from a fort constructed by the Marathas which is situated close to it. Prof Dr. S. D. Lokhande is the principal and Dr. Y.P. Reddy is the Vice-Principal of the institute. The motto of the technical college is "lead me from darkness to light".
It is a private and autonomous institution that does not receive any funds or grants from central or state governments for meeting its fixed and variable expenditures. The actual sanctioned intake for 4-year UG programs and PG programs was 1200 and 278 respectively for the academic year 2016-17.
Campus Life
The main campus of SCOE is immense, spread across an area of approximately 50 acres, and has a well-established infrastructure. The campus has separate hostels for male and female students. Both hostelries for men and women have fully furnished rooms with round-the-clock Wi-Fi connectivity, 24-hour electric and water supply, and 24/7 security.
Students take their daily meals in an area demarcated where dishes of numerous Indian cuisines are served. Other facilities in the campus include a well-stocked library, mechanical workshop, discussion room and seminar hall, string of labs, ATM, playground, and cultural center. Additionally, there are shops, cybercafé, auditoriums, and refreshment canteens.
Residential students can get a health check done at the clinic whenever they fall sick. Students can become a member of any of the several engineering, humanities, and sociopolitical clubs including 'The English Club', 'The Arts Circle', 'Cyber Times', 'Sinhgad Students Council', and so on. 'Sinhgad Karandak' – the annual college event is celebrated with pomp and gaiety.

Courses Offered at SCOE
Sinhgad College of Engineering offers 11 UG programs in 11 distinct engineering disciplines including chemical, computer, mechanical, electronics & telecommunications, information technology, biotechnology, and production engineering. The institute offers a total of 14 PG study courses in the streams of chemical, design, automotive, heat power, structural, and environmental engineering, signal processing, hydraulics, communication network, mechantronics, information technology, computer network, VLSI & embedded systems, and digital system. SCOE also has the infrastructure for offering 4 PhD programs in 'electronics & telecommunications', 'chemical engineering', 'civil engineering', and 'mechanical engineering'. The eligibility criterions for undergraduate courses have been specified above.
Some of the most popular courses include:-
Bachelors in Engineering: The Bachelor's in engineering course is provided in five different disciplines that include mechanical engineering, telecommunication engineering, computer engineering, civil engineering and information & technology. This is the most popular amongst all the UG courses evidenced by the fact that the student intake is highest in this engineering field-3000. Students need to aggregate minimum 50% in their 10+2 examinations. Applicants need to clear the MHT CET entrance exams in order to get admission in the college.
M.Tech: Candidates applying for the M.Tech course need to achieve minimum 50% aggregate score in their undergraduate program. The candidates who clear the GATE entrance exam successfully are considered for M.Tech course.
MBA: To be considered for the MBA program the candidates need to have a graduation degree in any discipline. The institute also conducts the CAP entrance examination in the selection process for MBA course.
SCOE Placements
The 'Centralized Training & Placement Cell' of SCOE is committed towards assisting students find jobs in blue-chip companies. The cell also helps students looking forward to establish a startup or further their family business. However, the placement executives have witnessed from experience that the majority of students (over 75%) are interested to find a footing in a multinational or transnational organization.
These students start from an entry-level position and then reach the zenith of their career after offering dedicated service to the employer/organization for many decades. Top companies whose recruitment executives visit the campus of SCOE for picking up employment-ready candidates are Tata Motors, Thermax, Shapoorji Pallonji & Co Ltd, Simplex, TVS, John Deere, Kirloskar, Cummins (India), L&T, Emerson, Hyundai, Greaves, HSBC, Accenture, Google and Microsoft.