BPT – Bachelor of Physiotherapy Course Details, Fees, Subjects and Admission in Top BPT Colleges in India.
by Pradeep Jangid ago 210 views0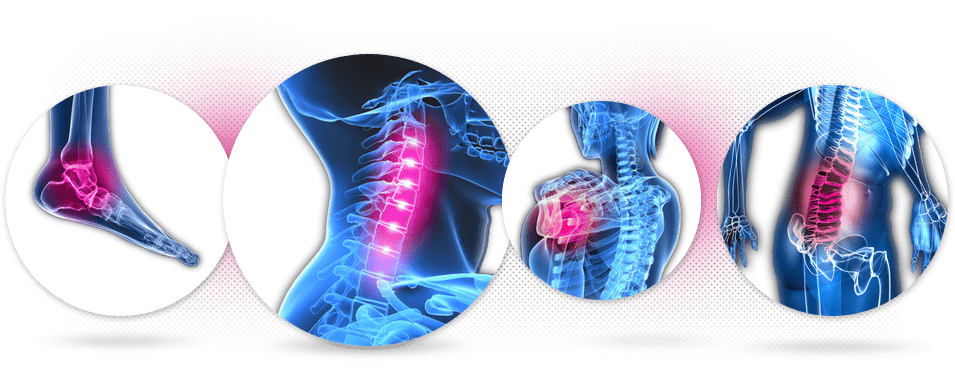 BPT – Bachelor of Physiotherapy
Ambitious students who've decided to reach the zenith of their career by pursuing a 'Bachelor of Physiotherapy' program must have a clear idea on what physiotherapy is all about. When you start practicing as a professional physiotherapist, you'd be helping patients regain normal mobility by effectively treating the bodily area or areas that has become dysfunctional or incapacitated. The incapacitation could stem from a genetic or hereditary defect or could result from a mishap, acute or chronic illness.
Physiotherapy Course is a 4 and a half year undergraduate program including a mandatory internship of 6 months. To qualify for the medical course, you'll need to clear your higher secondary exams, attaining at least 50% marks in physics, chemistry, and biology (with practical) in aggregate. At the same time, having commendable interpersonal skills, the stamina to work beyond the regular hours, and the ability to coordinate with doctors will contribute towards your becoming a successful professional.
All India Institute of Physical Medicine and Rehabilitation, Mumbai
Government Institute of Rehabilitation Medicine, Chennai
Apollo College of Physiotherapy, Hyderabad
Institute for the Physically Handicapped, New Delhi
Indian Institute of Health Education and Research, Patna
Manipal Academy of Higher Education, Manipal, Karnataka
Institute of Health Sciences, Mangalore
National Institute of Rehabilitation Training and Research, Cuttack
Nizam's Institute of Medical Sciences, Hyderabad
Government Medical College, Nagpur
Post Graduate Institute of Medical Education and Research, Chandigarh
Guru GobindIndraprastha University, New Delhi
City College of Physiotherapy , Mangalore
Kasturba Medical College, Manipal
JSS College of Physiotherapy, Mysore
KEM Hospital, Mumbai
M.G.M. Medical College, Indore
Mahatma Gandhi University Medical College, Kottayam
College of Physiotherapy, Ahmednagar
K.G. Somaiya College of Physiotherapy & Research Center
Physiotherapy Course Eligibility
You are eligible to apply for Physiotherapy course after 12th (online/offline) if and only if you've scored a minimum of 50% in Biology, Chemistry, and Physics on aggregate basis in 12th. However, you'll need to score at least 50% in Biology alone. A candidate must have attained the age of 17 at the time of applying for the program and the maximum age for the same is 25. Candidates are admitted on the basis of scores attained in NEET and CET qualifying examinations.
Our Advice
The significance of physiotherapy pertaining to the myriad field of healthcare is growing with every passing day. Since physiotherapy for the most part attempts to treat health issues through exercises, massages, and kneading without using drugs, this therapeutic mode is extremely popular with a large number of patients. Hence, there is a heavy demand for physiotherapists in medical/healthcare establishments both in the public and private sector.
Pediatrics, ICU, cardiopulmonary, orthopedics, and sports are a few areas related to healthcare that are witnessing a growing demand for these professionals. However, budding physiotherapists will find employment in other healthcare categories as well.  Since there are more than 300 colleges and academic institutes in the country offering the BPT course, you'll be spoilt for choice when it comes to deciding which institute's program would be most suitable for you.
So as to simplify the process of selecting a college or academic institute, make a list of 5-6 reputed institutions. Thereafter review each institute by parameters including but not limited to infrastructure, reputation of the teaching staff, and the year of establishment. No matter whichever college you eventually choose, ensure that the institution is affiliated to the Indian Association of Physiotherapists.
In order to improve your chances of landing an entry-level job as well as to boost your career prospects, you could opt to specialize in a specific healthcare segment like geriatrics, pediatrics, obstetrics, orthopedics, cardiovascular, and sports physiotherapy. On the other hand, you can also enroll for a master degree program like Master of Physiotherapy, M.Sc. in Anatomy, M.Sc. in Physiology, MBA (Hospital Administration) or Masters of Sports Physiotherapy to enhance your employment opportunities.
Physiotherapy Career Scope in India
Once you complete your BPT program and receive the degree certificate, you can take advantage of multiple options and opportunities to launch and boost your career as a physiotherapist. You'll be eligible to apply for a position in a healthcare setup in the private as well as public sector. At the same time if you go on to complete a 2-year master degree course in the areas mentioned above, you'll be able to find a lucrative job in a government or private hospital, multidisciplinary clinic or fitness center.
Additionally, a masters degree will enable to go higher up the hierarchical ladder in the organization you're currently employed. You can choose to pursue a PhD program if you are interested in carrying out research in this field. There are many physiotherapists who after gaining extensive experience, establish their own physiotherapy clinic for independent practice.
As a fresher, you can expect a salary ranging from Rs 5000-30,000 in a public sector or governmental establishment. The salary for an entry-level position varies from Rs 5000-Rs 15,000 in a private hospital. Your salary will keep increasing as you garner experience, getting promoted from physiotherapist to senior physiotherapist to superintendent to becoming the chief physiotherapist.
You'll be earning much more as a private practitioner and as a faculty member.
Choosing an Institute
Before you apply for the 4-and-a-half year program, ensure that the institute you're applying to fulfills the following criterions:-
Has the required infrastructure-The college should possess the basic infrastructure for conducting the BPT program. That is, the institution should have large classrooms, laboratories, libraries, and so on.
Approved by Indian Association of Physiotherapists-Regardless of the college you select, be doubly sure that the same is IAP (Indian Association of Physiotherapists approved.
Has an established track record-The institute should enjoy goodwill in the physiotherapy field.
Has skilled and experienced faculty members-A reputed and established institute's standing greatly depends upon the quality of the faculty members.
Are You Eligible?
The candidate must have passed higher secondary exams conducted by any state-level board (West Bengal Board of Higher Secondary Education, for instance) or central broad (ISCE or CBSE)
A candidate can also qualify for admission via lateral entry after completing a 2-year DPT course (diploma in physiotherapy) directly into the 3rd year
Universities for BPT
Mahatma Gandhi University of Medical Education, Kottayam, Kerala
Delhi University South Campus, Delhi
Sikkim Manipal Institute of Technology, Manipal
Pandit Ravi Shankar Shukla University, Raipur
Jamia Millia Islamia, Delhi
Teerthanker Mahaveer University, Moradabad
Swami Vivekanand Subharti University, Meerut
SRM University, Chennai
Mahatma Gandhi University, Meghalaya
Gujarat University, Ahmedabad
Physiotherapy Entrance Exam
CET Entrance Exam
NEET Exam
JIPMER All India Entrance Exam
Respective Entrance Exam conducted by different colleges offering the BPT course
Physiotherapy Syllabus
1st Year
Subjects for which university will conduct examination

Anatomy
Biochemistry
Physiology
Biomechanics
Sociology
Psychology

Subjects for which the affiliated college or institution will hold examination

1.      English

2.      Basic Nursing

3.      Vernacular (could be Bengali, Hindi, Kannada or the main language of the region where the college is situated)

4.      Integrated Seminars/PBL classes

5.      Orientation to Physiotherapy

2nd Year
Subjects for university exam

Microbiology
Pathology
Pharmacology
Exercise Therapy
Research Methodology & Biostatistics
Electrotherapy

Subjects on which institution will conduct examination

The Indian Constitution
First Aid & CPR
Introduction to Treatment
Clinical Observation Posting

3rd Year
Subjects for University Exam

General Surgery
General Medicine
Orthopedics & Sports Physiotherapy
Orthopedics & Traumatology
Supervised Rotary Clinical Training
Cardio-Respiratory & General Physiotherapy

Subjects for Internal Assessment

Allied Therapies

4th Year
Subjects for University Examination

1.      Community Medicine

2.      Neurology & Neurosurgery

3.      Community Based Rehabilitation

4.      Neuro-Physiotherapy

5.      Supervised Rotary Clinical Training

Subjects for Internal Assessment

Evidence Based Physiotherapy Practice
Ethics, Supervision, and Administration
Project
Once a student has cleared all the papers in the final year examinations, he or she has to complete six months (26 weeks) of internship in a medical college and hospital accredited to the respective university.
Physiotherapy Job Opportunities
Once you've earned your Physiotherapy Degree, you can find employment as a:-
Physiotherapist
Senior Physiotherapist
Superintendent
Chief Physiotherapist
Osteopath
Customer Care Assistant
Sports Physiotherapist
Obstetrics Physiotherapist
Cardiovascular Physiotherapist
Postoperative Physiotherapist
Researcher
Research Assistant
Therapist
Private Practitioner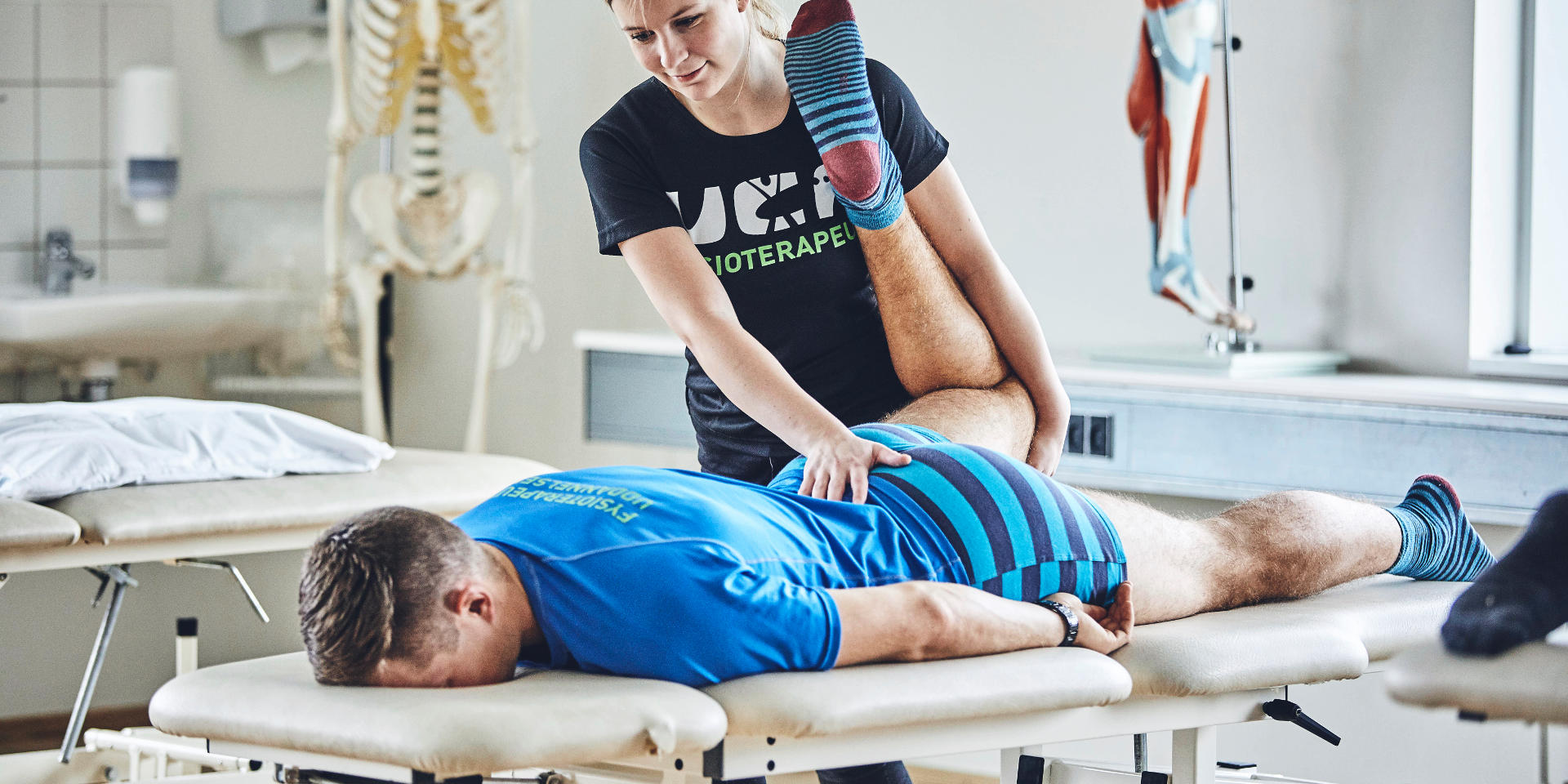 You can expect to work in the following fields/ arenas:-
Hospitals
Fitness Centers
Sports Facilities/Sports Training Centers
Educational Institutions
Private Clinics
Defense Sector
Military Hospitals
Orthopedic Clinics
Multidisciplinary Clinics
Should I Specialize?
Opting to specialize in a healthcare segment where physiotherapy as a treatment system has become nearly indispensable will enable you to find employment soon after you complete the course. You can choose to do a specialization in geriatrics, cardiovascular, obstetrics, and neurology (to name a few) to further your career prospects.
Making a Difference
If you're of a compassionate bent of mind with a strong urge to care for the sick and ailing, doing a BPT course can be a good way in accomplishing your ambitions. Pursuing a program in BPT can be lucrative but on the other hand, the same can lead to frustrations as well. At times, your efforts will bear fruit while at other times you might have to persevere for a long period before you get the desired results. All in all, you can look forward to a promising future as a potential physiotherapist.